Are You Planning A Visit To Northern Michigan?  

Consider A Visit To Beautiful Rogers City.  

Click Below To See Many Of The Area Attractions 

Do Not Forget To Stop In And Worship With The 

Rogers City Church Of Christ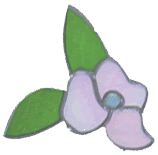 Rogers City Church Of Christ

Preaching Pre-Denominational Christianity Since 2005

The Gospel Broadcasting Network

Gospel Preaching 24 Hours A Day, 7 Days A Week

AN ONLINE SCHOOL OF 

BIBLICAL STUDIES

OABS also archieves many of the great brotherhood lectureships, gospel meetings and weekly sermons from faithful congregations.  Click on the icon to the left to get to OABS.

House To House is a bi-monthly paper that we send into our community to reach the lost and edify the saved.   Click on the icon to see our latest issue and enjoy many of the 'freebies' that are offered each issue.

Apologetics Press is a work of the churches of Christ dedicated to teaching folks how to defend the faith against atheistic, humanistic and secular attacks.  Here you will find many good articles dealing with a host of issues.

In Search of the Lord's Way
 airs locally on channel 29 WGTU Traverse City, Sunday mornings at 7:30 A.M.; and also on channel 11, WBKB Alpena, Michigan, Sunday mornings at 8:30 A.M.  Please tune in or visit the program on the web by clicking below.
Searching for TRUTH   is a wonderful video series which answers the needs of the soul.  If you would like to request a free DVD to be mailed to you, please visit our Order Form page
Click above to view videos online

Truth For The World 

Truth For The World is an excellent work of the churches of Christ, preaching the Gospel world wide via radio, television and the printed page.  Strong in the faith, sound in doctrine,  preaching salvation to lost humanity, Truth For The World is worth a look.  Click  left  or  below  to  the  left  to  visit   Truth For The World Today!
The Bible.Net is a tremendous storehouse of great Bible study information.  The Videos from World Video Bible School are posted at this site and free to all who desire to see them.  Brother Jody Apple has done a wonderful job in collecting, writing and publishing these resources for the brotherhood to use in personal growth and evangelism.  I encourage all to visit this site!

The "You Can Be Sure" Website is a great site for online Bible study.  Be sure to stop in and see the great things that the Coldwater, MS. congregation has to offer the serious student of God's Word.  

From NETBIBLESTUDY.NET:
 "
There is so much confusion in the world pertaining to religious beliefs which can be traced to the ignorance of God's word.  There are more than 600 different denominational churches all with different doctrines, beliefs, and teachings.  Confronted by so many different conflicting doctrines of religion, people are so confused, they don't know what to believe.  Any person who is interested in his soul's salvation can not afford to follow any of the many false doctrines that are being taught, but will have a genuine interest to know the truth which is found only in the Bible
." 
Ron Boatright has a great page dedicated to Bible study.  You will not be disappointed investing your time studying on this site.  God bless your studies!
NORTHERN MICHIGAN 

CHURCHES OF CHRIST

ON THE WEB